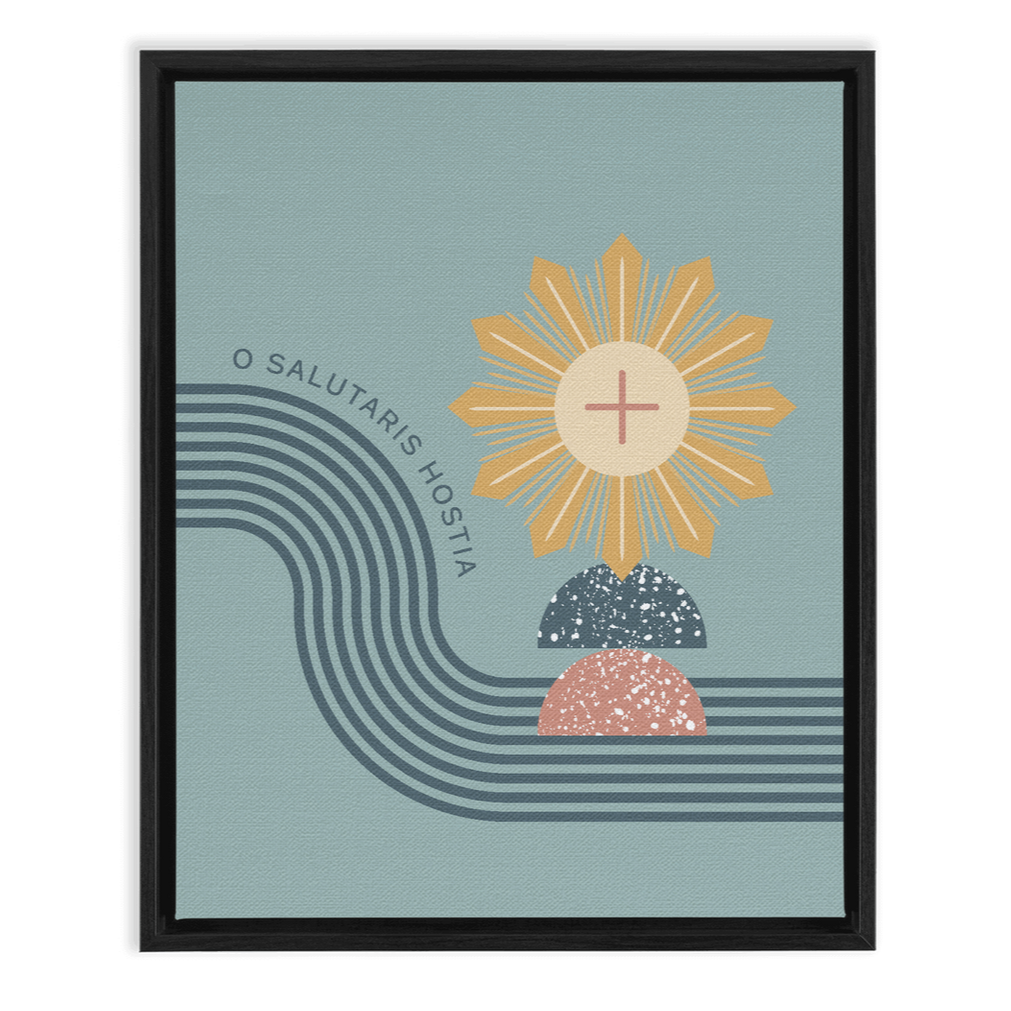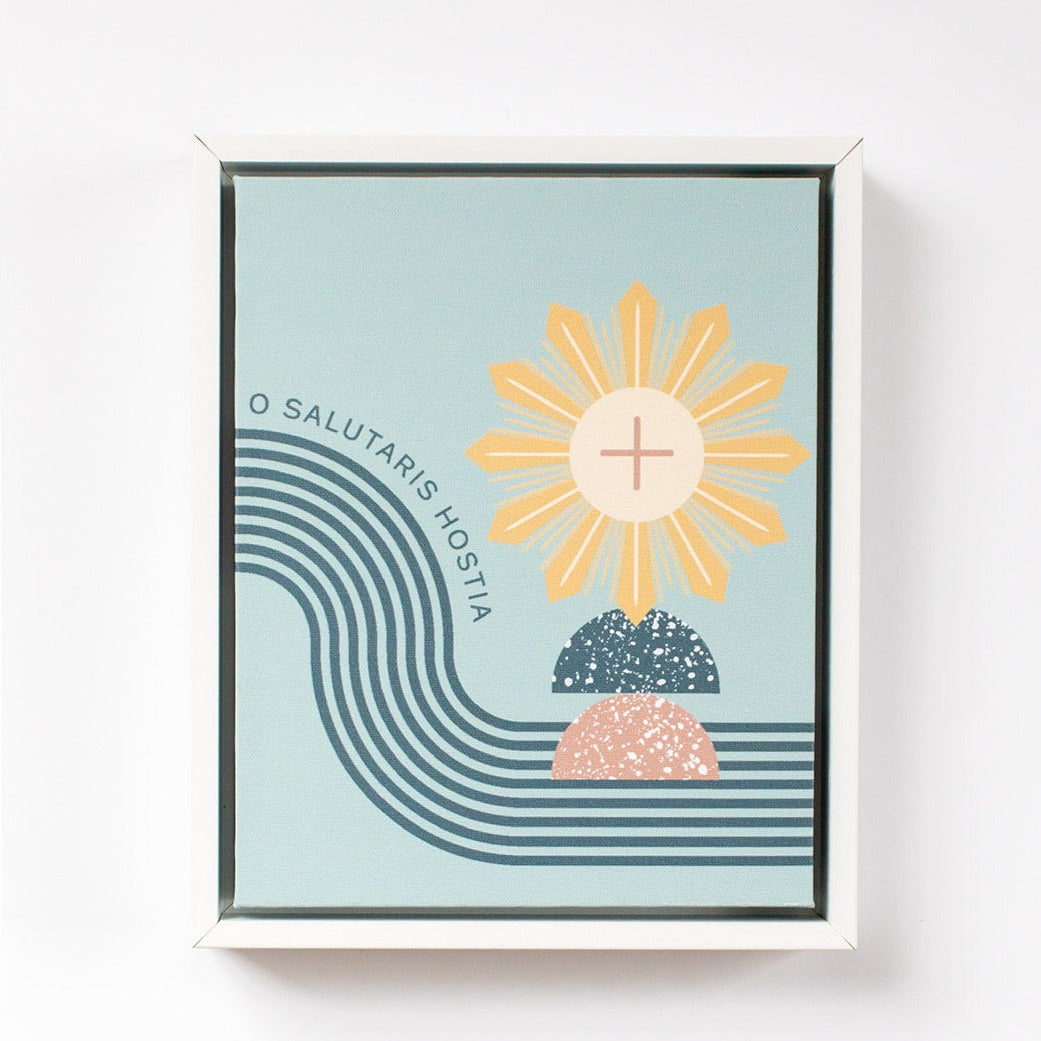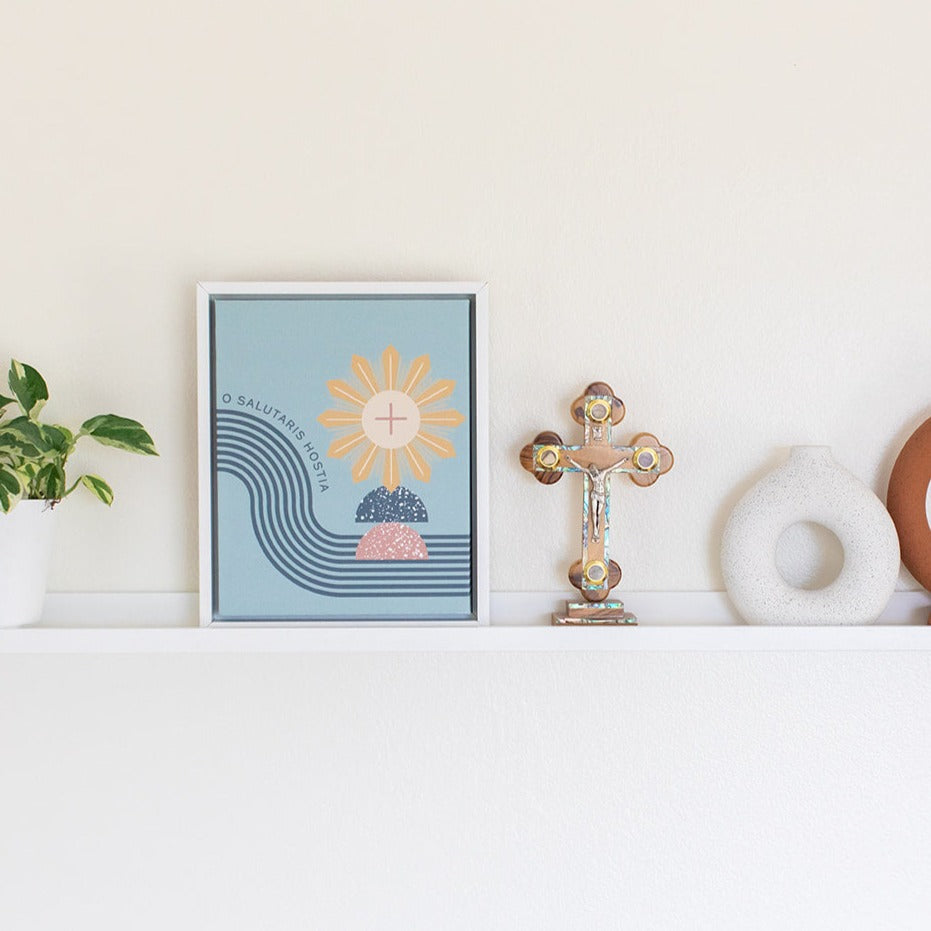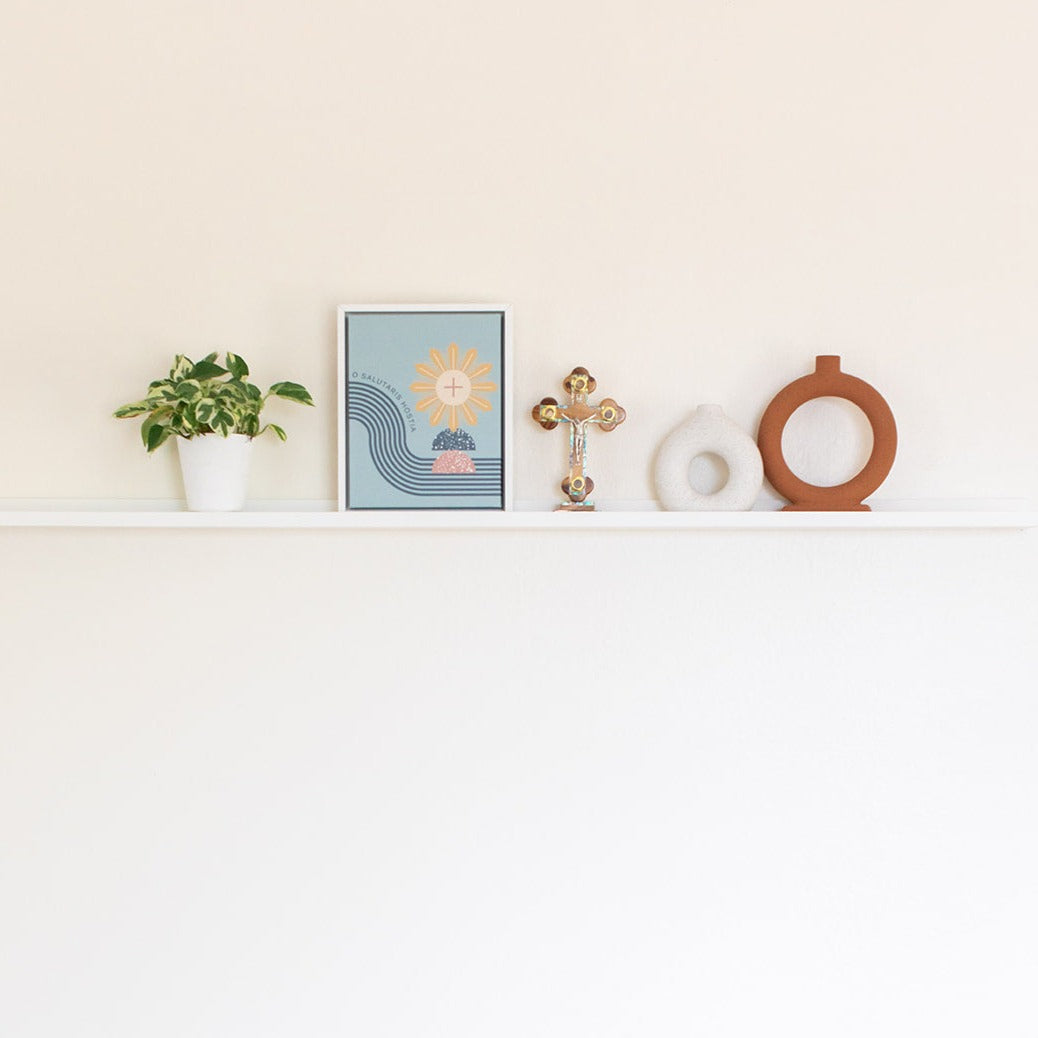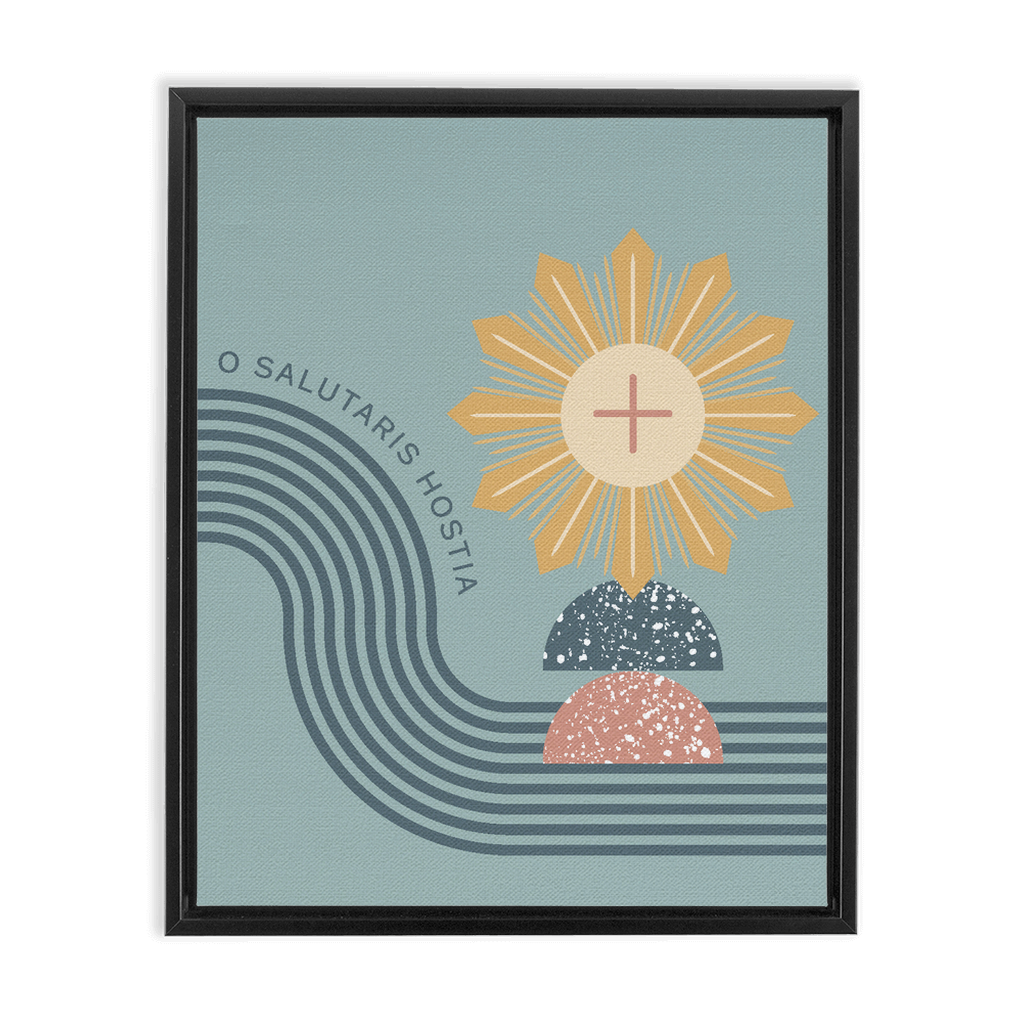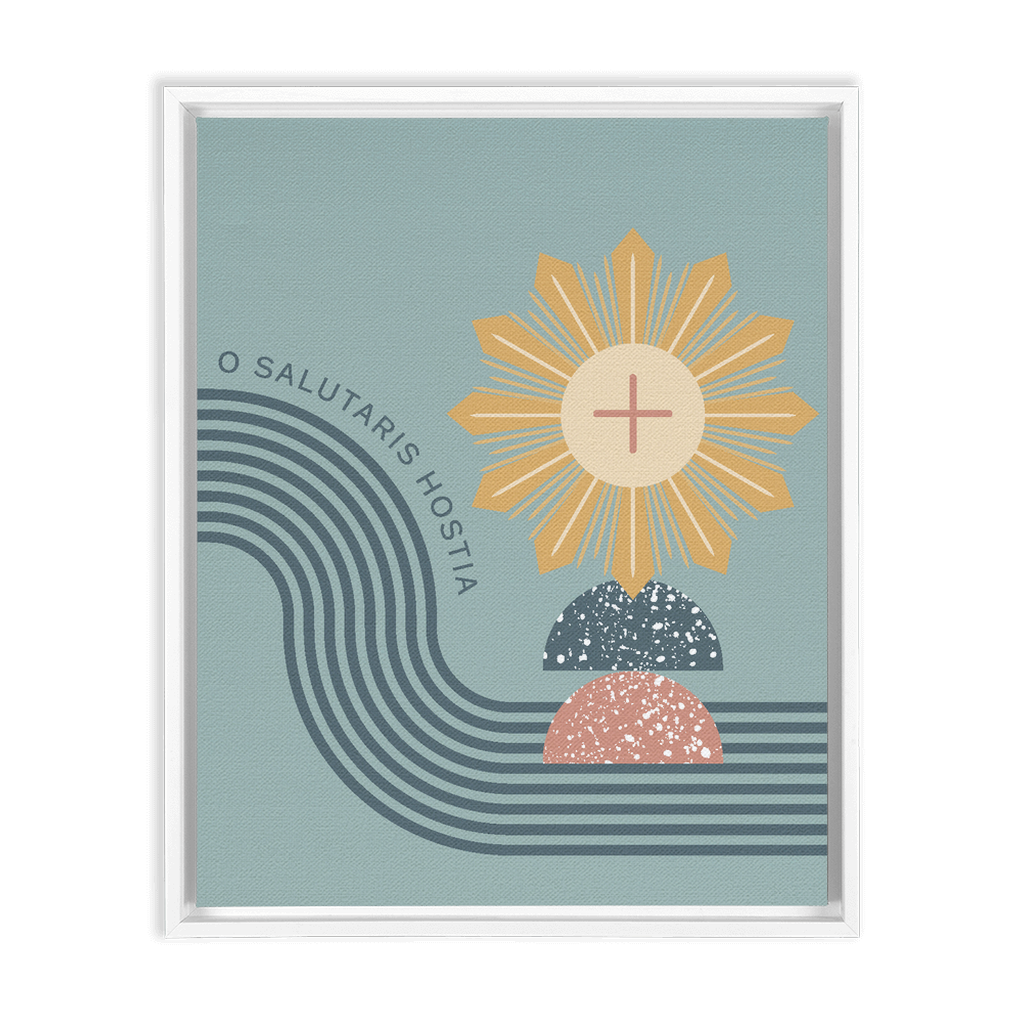 Adoration Framed Canvas Print
This boho-inspired print featuring a Monstrance and the phrase "O Salutaris Hostia" will add a pop of color to your space and help you remember the Real Presence of Jesus in your home, heart, and life. "O Salutaris Hostia" (translated O saving Victim) is taken from the first line of a Latin hymn composed by St. Thomas Aquinas most commonly sung during Benediction of the Blessed Sacrament. This imagery of Jesus in the Eucharist, who we receive in communion at every Mass, will help you, your family, and guests remember Jesus's everlasting love and presence in every Church and Adoration Chapel throughout the world!
Our home goods products bring the beauty and depth of the Catholic Church into your home, your domestic church, and help family life to be surrounded by beauty, love, and devotion. Let

Our Holy Home

be yours too…

The perfect gift, wedding registry item, or addition to Catholic home decor!

Whether celebrating a Sacrament (Baptism, First Communion, Confirmation, Marriage), Holiday (Christmas, Easter, Pentecost, Mother's Day, Father's Day), Anniversary (Wedding, Ordination, Baptism, Becoming Catholic), Celebration (Birthday, Girl's Night, Mom's Night, Bible Study Gathering), or an ordinary day, this print is sure to inspire you, your family, and your guests. 

8x10 inches

Black or white Frame

Wood frame/polyester canvas

Fully finished back. Scratch-resistant. UV coating. Pre-installed sawtooth hangers. Corner bumpers for level hanging and wall protection

Thickness: 1.25" and 0.5"

Frame depth: 1 3/4"

Wipe clean with a dry/damp microfiber, non-abrasive cloth or napkin.