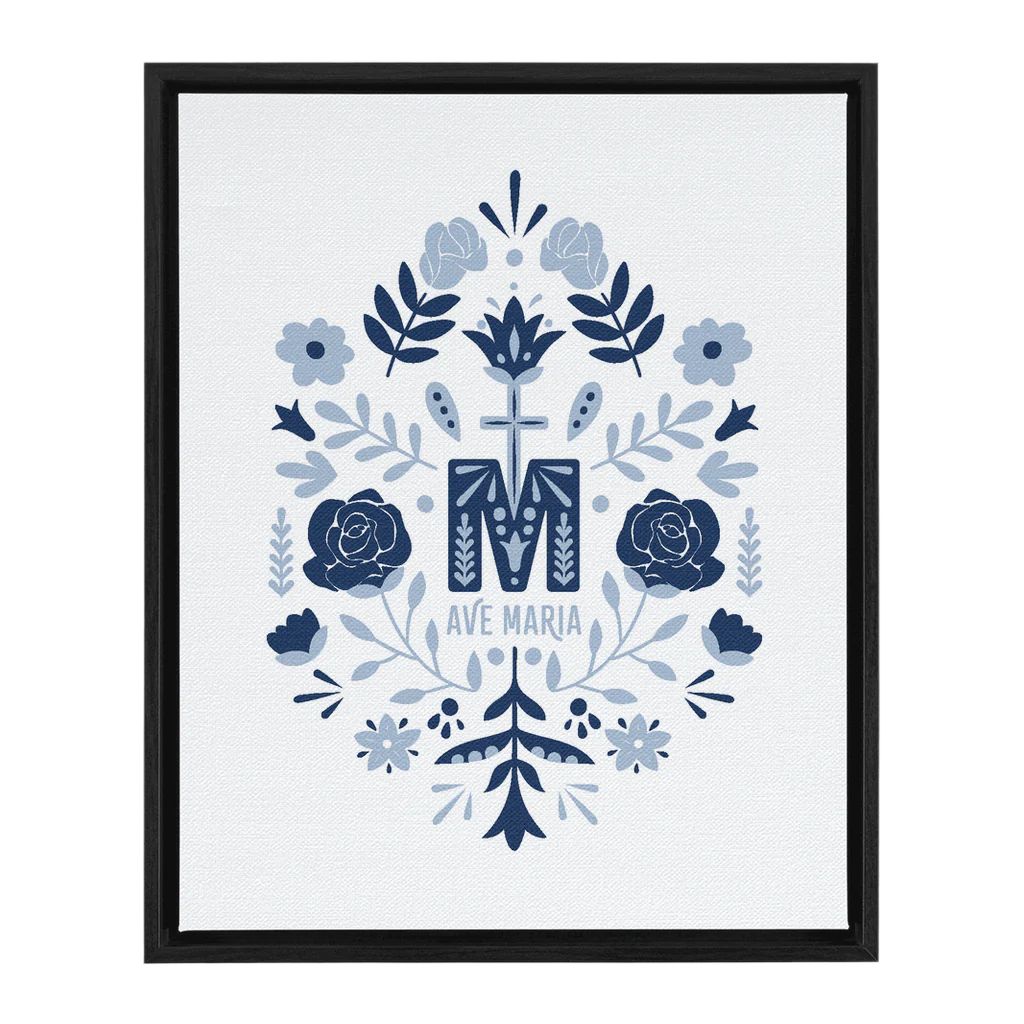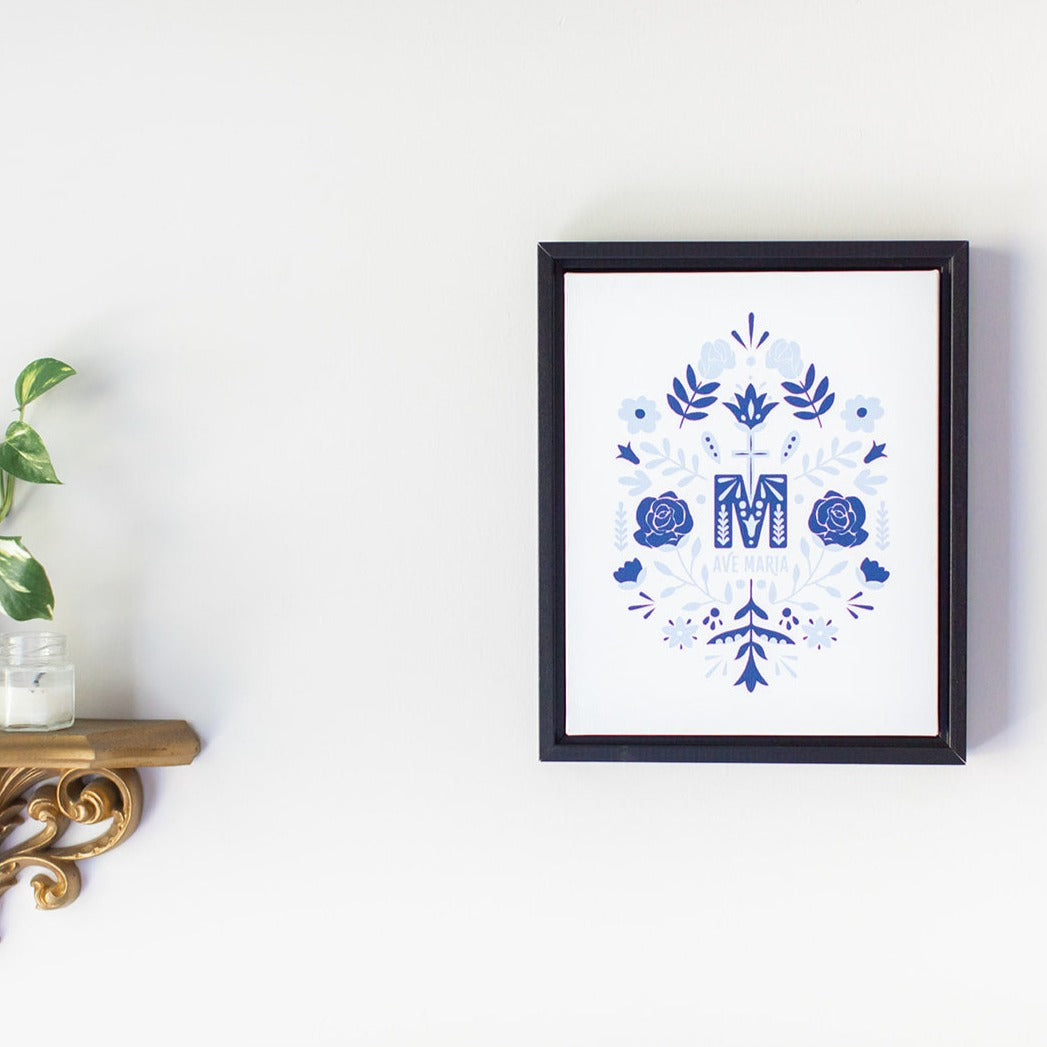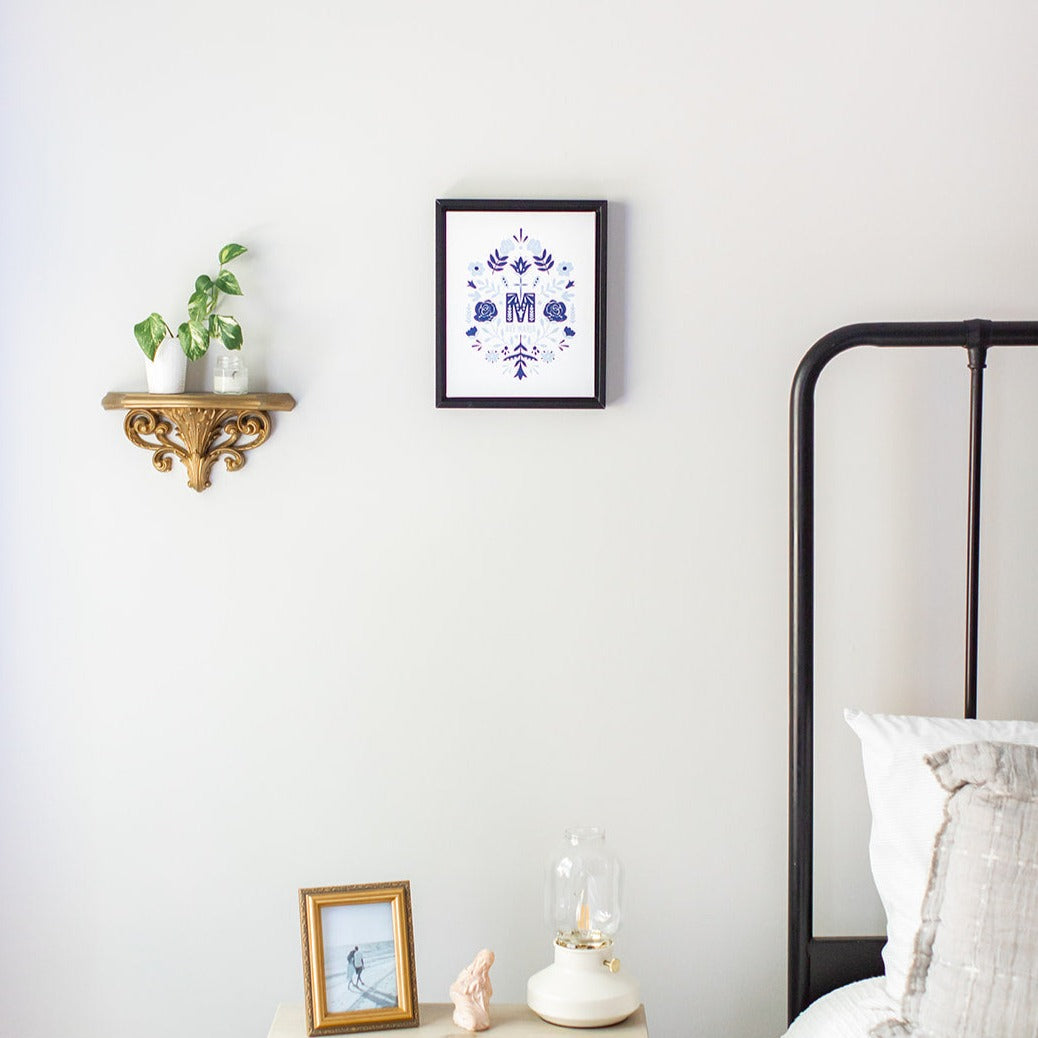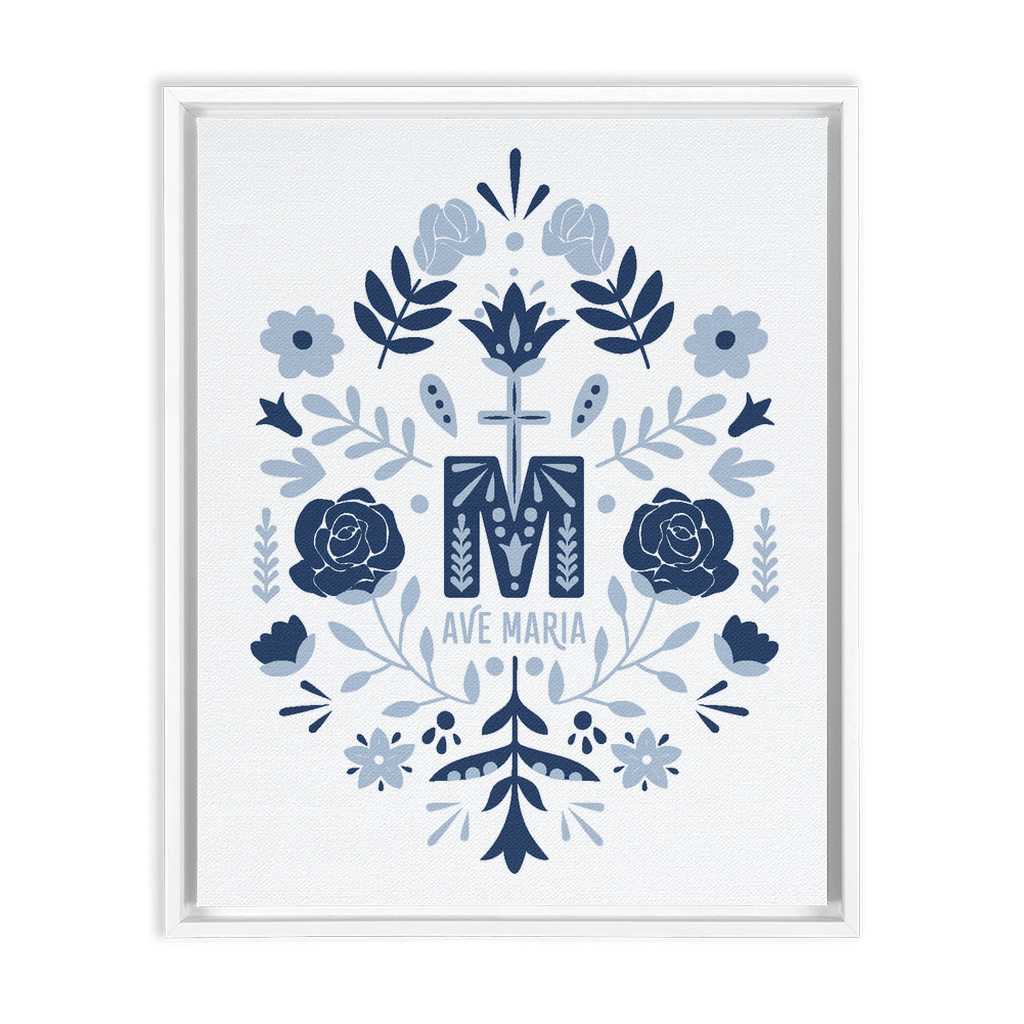 Ave Maria Monogram Framed Canvas Print
This beautiful, folksy Marian Monogram print is the perfect way to bring Mother Mary into your home. Your family and guests can be reminded of the wonderful motherly love of the Blessed Virgin Mary, inspiring you to call upon her intercession for all of your needs. Hail Mary, Full of Grace, pray for us!
Our home goods products bring the beauty and depth of the Catholic Church into your home, your domestic church, and help family life to be surrounded by beauty, love, and devotion. Let

Our Holy Home

be yours too…

The perfect gift, wedding registry item, or addition to Catholic home decor!

Whether celebrating a Sacrament (Baptism, First Communion, Confirmation, Marriage), Holiday (Christmas, Easter, Pentecost, Mother's Day, Father's Day), Anniversary (Wedding, Ordination, Baptism, Becoming Catholic), Celebration (Birthday, Girl's Night, Mom's Night, Bible Study Gathering), or an ordinary day, this Ave Maria Monogram print is sure to inspire you, your family, and your guests. 

8x10 inches

Black or white Frame

Wood frame/polyester canvas

Fully finished back. Scratch-resistant. UV coating. Pre-installed sawtooth hangers. Corner bumpers for level hanging and wall protection

Thickness: 1.25" and 0.5"

Frame depth: 1 3/4"

Wipe clean with a dry/damp microfiber, non-abrasive cloth or napkin.